Third day of the new year and already starting on the wrong foot. A sign of what's to come? I sure hope not. It's funny how I know that my own home life is what's causing my mental instability and yet I have no idea how to fix it. My kids give me anxiety and my hubs too..my doc keeps saying my home is supposed to be the safe place..the place for relax and happiness but it's totally the opposite. It's definitely my own doing. I just have no idea how to turn it off. One kid is acting up being sassy and talking back and not listening..I believe its a typical 5 year old attitude..but it's an ugly attitude and the little one is copying and constantly trying to make trouble and make it worse for the older one and sometimes I would like to just let them beef it out on their own..run off and let them fight! But maybe a year more before that can happen since R is not 2 yet..hahahha
beach days
if only they could get along all the time! HAHAHA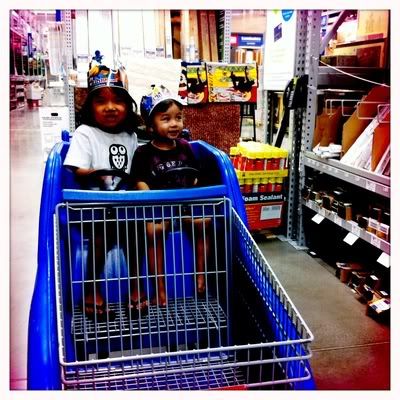 Hubs and I had turned a new leaf ending of 2011 but of course, like a child acts when they are in trouble, they fix it for a few weeks and then go back to doing exactly what they said they were sorry for..hmmmm grumpiness and addiction to the iphone and computer/facebook has seriously taken over his life..so much so that he even takes his phone to the bathroom to do #2. Or even to take a bath..like you need to check it as soon as you get out of the shower?? Geez..if I were suspicious, I could be but I honestly believe it isn't some other woman hahaha I know him and he's not that kind of person but really..letting the internet rule life is awful...knowing when to live life and enjoy it to the fullest is so much more important that wasting it away on the computer or phone in the company of others....you know its bad when you have to remind someone to stop using the computer while guests are over the house. I try not to nag so I almost never say anything until it's been happening way too often and then I feel like a nag and I hate it. Hopefully we both can get a grip on what is really important..yes, we all take each other and family for granted...forget to be thoughtful and caring to those closest to us..I am guilty of it myself..I catch myself ignoring my family or mom or pets and I feel guilty..and I try to change it but sometimes it doesn't work..I hope we can all strive to be concious of what we are doing even if we do them, we know we did it and work on trying to do better....action, not words. I really would like to make big changes in 2012. I really do..I need to make myself a better person. I hope that this time around I actually succeed. Here is to the hopes in an awesome 2012 year...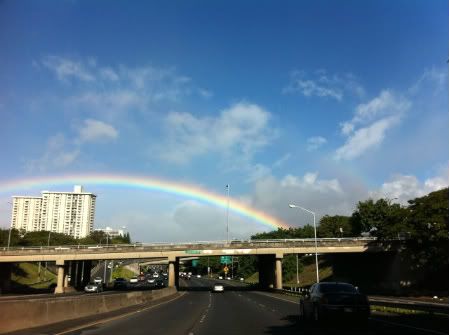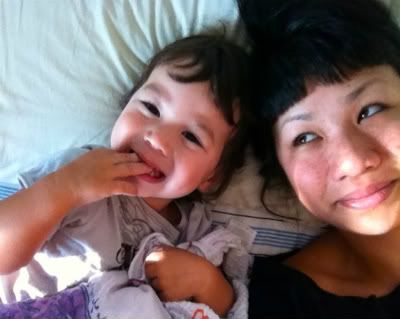 In the meantime, we have had beautiful breezy winter hawaii weather lately..and today it died down and now it's muggy and hot like usual. Sad because I was so happy for 2 weeks of cold weather...funny being from here I would think I'd be used to this yucky weather but I am not..I need to be somewhere cold hahahaha.
thanksgiving dinner..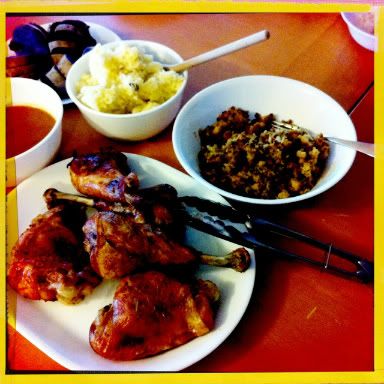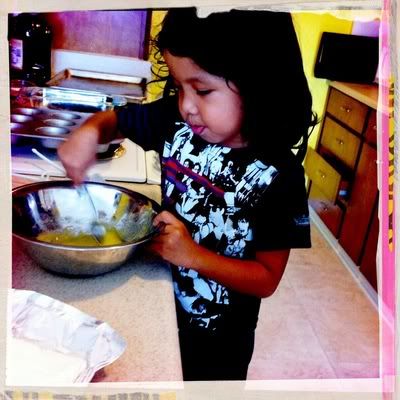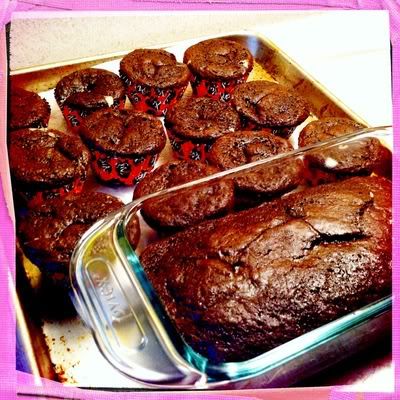 sukiyaki - random cooking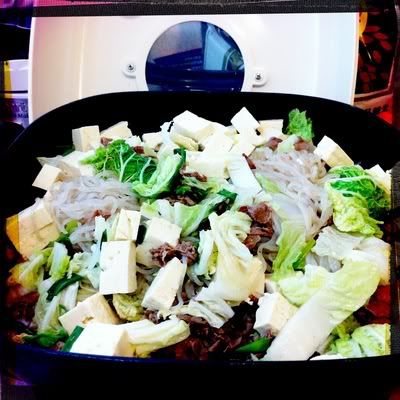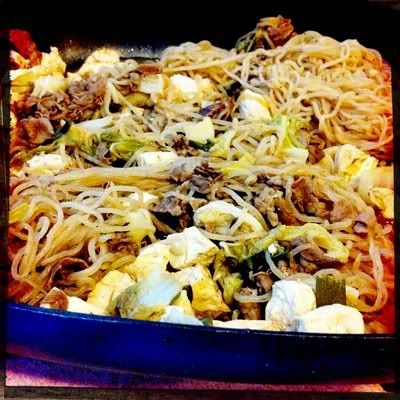 Z loves making cupcakes